SparkCharge was started in 2014 by Joshua Aviv while attending Syracuse University. As a student, Joshua wanted to be able to travel long commutes without having to worry about his electric car running out of charge due to blocked or broken charging stations.
He realized the problem was much bigger than expected, and the US electric vehicle charging infrastructure was severely lacking. The conventional method of charging electric vehicles at stationary charging stations is highly inconvenient and impractical. His vision is to revolutionize the way electric vehicle owners charge and eliminate range anxiety by creating a portable charging station that is ultrafast and modular.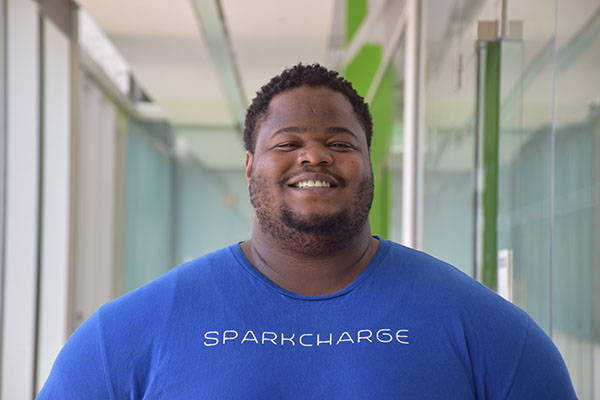 Joshua is a certified Data Scientist and the Founder & CEO of SparkCharge, a company specializing in the portable charging of electric cars. His experience in entrepreneurship and startups spans over 6 years and he is a dynamic figure in the cleantech community. Joshua is also the most recent winner of the worlds largest pitch competition, 43North. Joshua holds a B.A. in Economics and a Masters Degree in Information Management and Data Science from Syracuse University.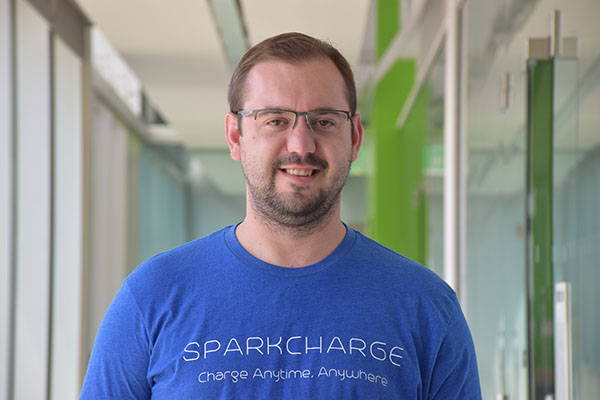 Christopher Ellis
Co-Founder/CTO
Christopher is an Electrical Engineer with experience in power systems, power electronics, battery management systems, and multi cell battery pack design. He holds a B.S. in Electrical Engineering from UC San Diego with a specialization in Power Electronics. Christopher is the CTO at SparkCharge and is focused on advancing high power switch mode power supply design and energy storage systems for SparkCharge's EV Chargers.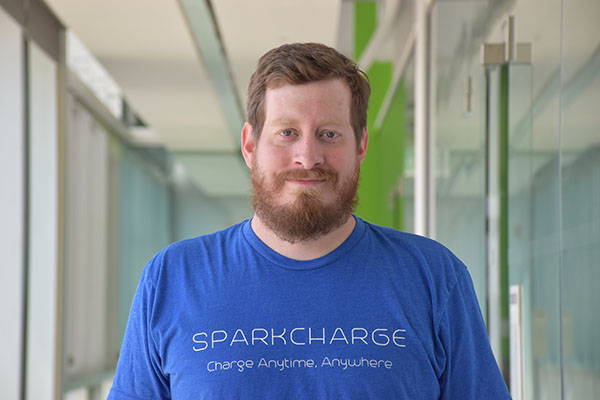 Richard Whitney
Co-Founder/Lead Systems Engineer
Richard is an Electrical Engineer, Co-Founder, and Lead System Engineer at SparkCharge. Richard has a background in electrical design, manufacturing engineering integrating robotics, embedded system engineering, software engineering, electric vehicle charging systems, air traffic control software and protocols, and military avionics systems. Richard holds a B.S. in Electrical Engineering from Rochester Institute of Technology and is focused on systems integration, embedded system design, electrical design, digital logistics solutions and electric vehicle charging protocols at SparkCharge.